Useful Information
Airport transportation
The Organizers provides airport transportation, please send your flight information to Sandra Vamos: vamos@congressline.hu.
Climate
The climate of Budapest is continental. October enjoys pleasant sunny days with some rain. Nights get colder and frost is more prevalent. If you travel be sure to pack sweaters and jackets for dropping temperatures, especially in the evenings.
Insurance
The registration fees do not include provision for the insurance of participants against personal accidents, illness, cancellation, theft, property loss or damage. Participants are advised to take adequate personal travel insurance.
Currency
The Forint (HUF), the official national currency, is convertible. The exchange rates applied in Budapest banks, official exchange offices and hotels may vary. All the major credit cards are accepted in Hungary in places displaying the emblem at the entrance.
Exchange rate: 1 Euro = 321 HUF in August 2018
Credit Cards
In general, VISA, EC/MC and American Express credit cards are accepted in most restaurants, cafés, shops and petrol stations.
Stores and Shopping
The opening hours of Budapest stores are generally 10:00-18:00 on weekdays and 10:00-13:00 on Saturday. The big shopping centres are open from 10:00-20:00 from Monday to Saturday and from 10.00-18.00 on Sunday.
Pharmacies
Budapest's pharmacies (gyógyszertár in Hungarian) are well stocked and can provide medicaments for most common ailments. Each of the 23 districts has an all-night pharmacy open every day, a sign on the door of any pharmacy will help you locate the closest one.
Electricity
The voltage in Hungary is 230V, 50 Hz AC.
Recommended Taxi Company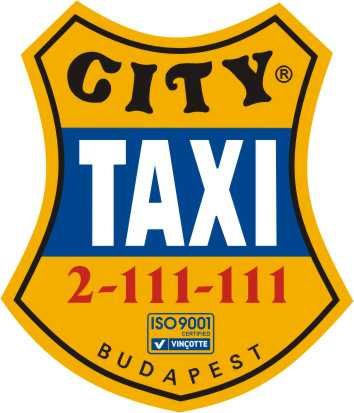 To reach the Hotels or the venues and to avoid any inconvenience, please use the official taxi company: City Taxi: +36 1 211 1111, www.citytaxi.hu Credit card payment is available in every car of City Taxi.
Please note, that all licensed Budapest taxi companies have yellow cars and has same rates for all companies, placed clearly visible on the screens.
Parking
If you drive a personal or rented car, always try to park at a guarded parking lot and do not leave any valuables in the car. Please note, that Budapest is divided into paying parking areas, with one parking meter in each street. The maximum parking time duration and tariffs may vary between different parking zones.
For detailed information on parking, please visit this site: www.visitbudapest.travel.
Time Zone
Central European Time (CET): UTC+01:00